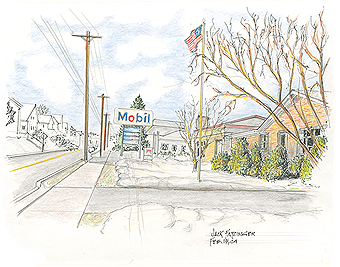 Borough of Stockertown
209 Main Street, P.O. Box 174
Stockertown, PA 18083
(610) 759-8393
(610) 759-9007
stockboro@rcn.com
Borough Office hours: Monday-Thursday 8:30AM to 4:00PM. Closed Friday.

A moving permit is required for moving in or out and has $5.00 fee.

PA American Water: 800-565-7292

PP&L: 800-342-5775

Cable service providers: RCN 800-746-4726 or Service Electric 800-232-9100

Sewer service provided by the Borough 610-759-8393

Tax revenue-based services include weekly trash and recycling curbside pickup.

There is a Burn Ordinance in the Borough allowing only recreational burns.

Stockertown Borough only reimburses up to $65.00 for library membership fees for both the Easton Area Public Library and the Mary Meuser Library.

All dogs must be licensed by the County and must be on a leash on all public and Borough properties. All waste must be cleaned up and disposed of by the owner.

The effective property tax rate for Stockertown Borough real estate taxes is 18mils. Property Tax Collector, P.O. Box 174 Stockertown, PA 18083 610-759-8393.

Stockertown is located in the Nazareth School District. School tax collector: H.A. Berkheimer Associates, Bangor, PA 18013 610-588-0965.

County taxes are collected by Northampton County 669 Washington Street, Easton, PA 18042 610 559-3000.

Earned Income Tax (EIT) rate is 1.2% for residents and 1% for non-residents. EIT collector: Keystone Collections Group 224 Nazareth Pike, Suite 16 Bethlehem, PA 18020 888-519-3897.